BOWFIRE Holiday Heart Strings Tour Nov 28 - Dec 22, 2012!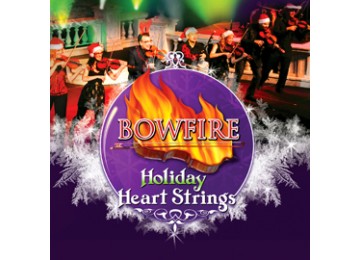 Bowfire is pleased to announce our Holiday Season!  The Holiday Heart Strings Tour runs Nov 28 - Dec 22, 2012.
Please see our
SEE BOWFIRE LIVE
section for shows near you.
We are bringing back our incredibly talented mix of violinists and fiddlers performing favourite Holiday Season tunes combined with the music that Bowfire fans have come to love over many years. 
Our tour includes one performance on
Dec. 19 2012 with The Calgary Philharmonic Orchestra
, our only Canadian performance on this tour.  Step-dancing and singing are always included in a program sure to delight audiences of all ages.
« back to news