Jazz Violin at the Jazz Bistro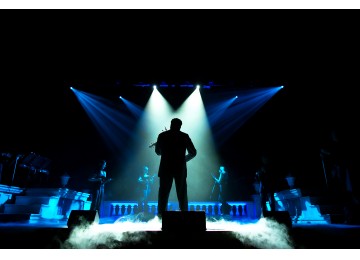 Lenny Solomon brings Jazz Violin to Toronto's Jazz Bistro April 17, 18, 19.
Lenny is accompanied by some of Canada's finest musicians; on piano, Bernie Senensky, drums, Brian Leonard and bass, Steve Wallace. Come hear great standards, 'Hot Club' nuggets and original, electric violin, boundary pushing tunes in an evening of great jazz by Lenny Solomon, the leader of the international touring ensemble, Bowfire.
« back to news